4 tags
My in-progress non program reading program
I'm in the process of developing a new non-program reading program. By this I mean that I want to develop a program to encourage reading that doesn't feel like yet another formulaic reading program. The reason I am doing this is because I feel that the current leading reading program being used in the majority of our schools here in the United States is having a negative impact on our students....
4 tags
Reasons NOT to use Accelerated Reader.
For several years now, I have not been a fan of the Accelerated Reader (AR) program that is used by many schools throughout the United States. However, I only just recently realized why I don't care for the program. Initially, I only saw AR through the eyes of a parent of a child who already loved to read and read regardless of incentives for doing so; and, this child, my son, has also always been...
"Ations" by Shel Silverstein
If we meet and I say, "Hi," That's a salutation. If you ask me how I feel, That's consideration. If we stop and talk awhile, That's a conversation. If we understand each other, That's communication. If we argue, scream and fight, That's an altercation. If later we apologize, That's reconciliation. If we help each other home, That's...
Yo, Grammar: What's Up With "Farther" and...
theyuniversity: We hope this post provides a simple explanation on the difference between "farther" and "further." If you have additional questions on this topic, feel free to ask, or tweet us @The_YUNiversity. Cheers. (The source of the Spider-Man GIF is trans-par-en-cy.)
How to tell if one of your friends is becoming a...
authorlife: This is funny! :)
9 tags
Psychodirect
I've created another word, "psychodirect!!!" Do me a favor and go give it a thumbs up on Urban Dictionary! The other word I had made up is "scrabblejacked." Go give that one a thumbs up too, please!
4 tags
Things Students Write
I'm grading papers for a high school teacher and I'm coming across some stuff that is just too funny to keep to myself.  I will share with you. :)  These are direct quotes from their papers; I've maintained their anonymity.  Therefore, there will be grammar and punctuation errors.  I have added comments which I've italicized. "a lot of people say [my mom] look mean...
3 tags
Bird Crap
                         So, last night I went to see my brother and a friend perform at a club in Sacramento.  When the night was over, I went out to my car to leave only to discover an obscene amount of bird crap all over my car.  GROSS!!!  I get in my car only to see a dang flyer under my windshield wiper.  I get out of my car, grab it, get back in and look at real quick only to...
4 tags
Serial Obsessor
Serial Obsessor—by Alicia Bates There she is. She's late. I hate when she's late. Venti Peppermint Tuxedo, non-fat, and no whipped cream. I get it ready for her, making sure it is the perfect temperature. Not too hot.  I don't want her to scald that perfect tongue. Perfect tongue. Licking perfect lips. On a perfect face. I make sure that when I present the coffee to her, her hand has to...
2 tags
Old Man Black
Old Man Black by Alicia Bates Poor Old Man Black, struggling to walk across the dilapidated sidewalk. His cane wobbles as he spins, spins in slow motion, almost falling. As daisies emit good things to their   neighboring plants, so does Old Man Black.  But, he infects  those around him with sinister misery. Old Man Black was a P.I. when he was younger. He could melt away into the shadows;...
1 tag
Vertical Face Plant
Ok, so I know I haven't posted in a long time, and unfortunately, I'm going to be posting inconsistently until this summer due to my school and work schedule being so heavy.  It's also been awhile since I've shared one of my typical klutz moments, so here you go: This last Friday, I had come home and after parking I went to the street to get my garbage and recycling cans...
4 tags
"Of all the filthy ideas… coming into a private house with a camera."
– Katherine Hepburn as Tracy Lord in The Philadelphia Story
There Was a Fight!
My son very excitedly says: Mom, there was a fight at school today!
Me: Oh, really?
My son: Yea, it was AWESOME!!!
My son: It was two girls!
3 tags
Get Old and Die
I was getting my daughter into bed when she says to me, "Mommy, when you get old and die, can I have your red and black iPhone cover?" :-/
1 tag
Really Now?
My son: Mom, I can't find the Wii remote.
Me: Well, go clean your room and you'll find it.
My son: That never works.
Me: Really now? You think I'm gonna fall for that? lol
3 tags
Can a Phone Chastize a Person?
My friend sent me this message that she received from her friend.  I think it is pretty dang funny, and interesting in regard to our technology. "Ok this is wierd. I think I just got scolded by my phone!!!! Siri Well I asked her (Siri) a question and she said " I don't understand that. so I asked it again re phrasing the question she replied " I don't understand...
Am I a Dumbass?
So, last night I get this message on my blog (it's at the end of my commentary).  I read through and I'm left wondering: Really??  Does it say dumbass across my forehead or something? Now, I know I'm completely oblivious and don't realize a guy is interested until he actually tells me outright, but this is just so stupid and so obviously fake. Do you really believe that...
1 tag
My Big Toe
Ready for another one of my "I'm a major klutz" stories?  It has been awhile, you know?!?! :) My room gets pretty cold so I use a space heater, this one in the picture actually.  Anyway,  this past weekend I got out of bed and somehow caught my foot inside the wiring that is at the bottom of this space heater.  It hurt so bad!!!  I was hopping around the room, yelling...
1 tag
Snuggle Time
Friend A (her FB status update about her sons): Both boys fell asleep on me about 2 hours ago, Jason won't be home until 1ish :( lame
Friend B says: I hope you don't have to pee.
HAHA I was laughing so hard at that! What makes it even funnier is that Friend B did not put any smilies, lols, or hahas.
4 tags
"One need not be a chamber to be haunted; One need not be a house; The brain..."
– Emily Dickinson
3 tags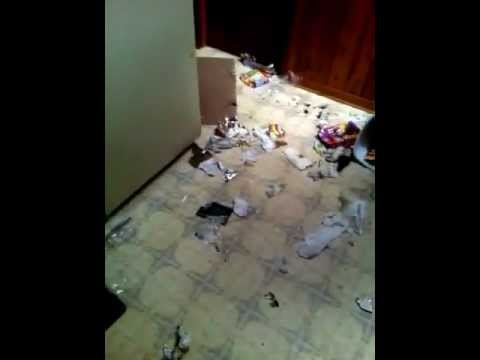 5 tags
"It's a rare thing for a man to show his heart, but any woman of substance..."
– Harry Dean Stanton as Skip Summers in "The Wendell Baker Story."
3 tags
Trouble with Science
My friend's daughter said, "Another subject I'm having trouble with is science. I hate science. I'm NOT going to be a scientologist when I grow up!"
3 tags
Booty Call
I think it's funny that "Booty" and "Butt" and also "Call" and "Dial" are synonyms for one another, yet "Booty Call" and "Butt Dial" mean two totally different things! ;)
1 tag
Concealed?
This is my friend's FB status update: "You know Monday is off to an excellent start when you realize you're using pink lip gloss in place of concealer on your face." haha Hopefully her day gets better. :)
2 tags
"A boy makes his girl jealous of other women. A gentleman makes other women..."
– Author Unknown
Taking a Short Break
Just to let you all know, I'm pretty overwhelmed with homework so I won't be posting things for a while.  I might post now and again when I see something that I can post quickly.  Otherwise, once I get a handle on my homework I will post regularly again.
5 tags
"The story had held us, round the fire, sufficiently breathless, but except the..."
– Henry James—The Turn of the Screw
3 tags
In Heat
Me (talking to my kids about the cat and why she is making so much noise): She's in heat.
Savannah (my daughter): How does Stormy get in heat?
Ethan (my son): She thinks about boys.
4 tags
Monarch Butterflies
3 tags
Chargers
My son lost his cell phone charger, so I went out to purchase a new one for him.  I found that no matter where I went a new charger would cost over $30.  So, I begin to check out the phones when an idea strikes, duh! I'll just get him a new phone! Believe it or not, I was able to get him a new phone for free; which, of course, comes with a charger. Anyway, it's so weird to me that...
5 tags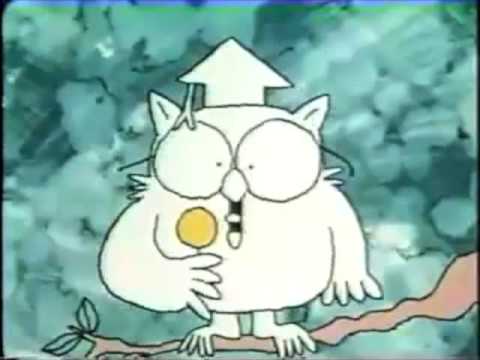 3 tags
Spam Haiku
I wrote this as an assignment for an English class.  We were to write a poem about spam (not the "food").  lol Deleted Spam box full again, stupid, laughable, delete. Spam box empty now.
3 tags
Bank of America debit card fee prompts animosity... →
They are claiming that "many customers won't pay the fee .  .  . because it will be waived for those with a Bank of America mortgage or at least $20,000 in their combined accounts."  Wow!!!  Seriously?!?!  How many of your everyday average people actually have 20 grand in bank accounts?  I sure as heck don't know any. And, with all of the foreclosures going on, how many...
2 tags
4 tags
"Ok look, we're not trying to be mean. We just don't want you to be..."
– Schmidt to Jess—New Girl
4 tags
"Men have called me mad; but the question is not yet settled, whether madness is..."
– Eleonora—Edgar Allan Poe
1 tag
None of My Business
A few weeks ago, I was quietly reading a book in Barnes and Noble when a lady sitting near me proceeded to call someone on her cell phone.  She and the man had a very lengthy conversation in which the woman's emotions went from calm to stressed out to anger and back to calm. What I haven't told you yet is that this entire conversation went on while she kept him on speaker!  Everyone...
3 tags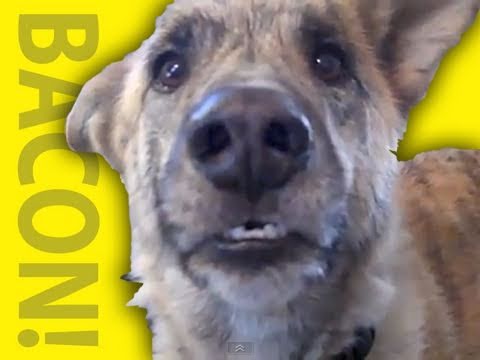 3 tags
No Heartbeat
A friend of mine was practicing performing a physical on a puppy in one of her classes.  While wearing the stethoscope, she tried to find the puppy's heartbeat, but could not.  She kept moving the stethoscope in order to try to find it.  Finally, she gives up and goes to take the stethoscope from her ears; this is when she discovers that she had them in backwards. ;)
5 tags
"I think there is a world market for maybe five computers."
– Thomas Watson, Chairman of IBM, 1943 Obtained from: http://www.thatsweird.net/gaffes_blunders1.shtml